Top 5 Face Painting Designs for 2019

Over the last ten years, face painting has drastically evolved. As a face painter, you should be able to make your customer say WOW, every time you paint their requested designs. Therefore, you should strive to know about the famous 2019 painting designs as well as how to master them perfectly. Whether you are starting or you are a seasoned painter, you may feel overwhelmed due to the current high standard requirements of your customers. Well, this is understandable, and therefore we have come up with five best face painting designs of 2019 that you must know. Read on to learn how to do these staple designs in a manner that your customers will say wow.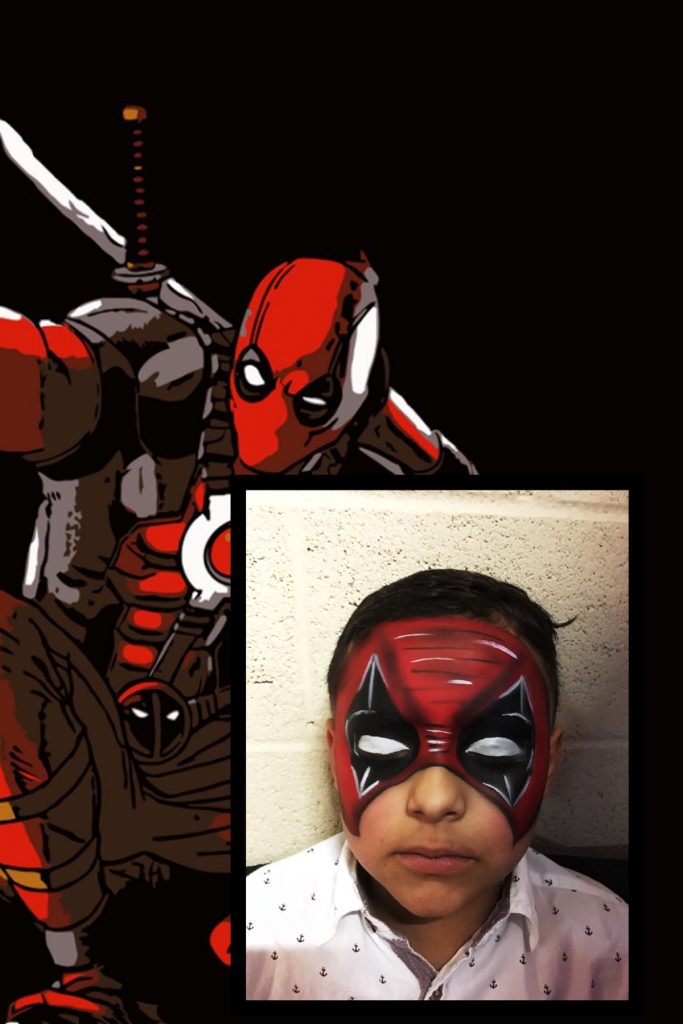 Double Dip Flowers
Honestly, I can't remember the last time I attended a party, and the girls didn't ask me to paint double-dip flowers. There is a reason why men give flowers, and women love taking them. It is easy painting designs. Perhaps that is why it is most popular at the crowded events. If you want to create a multitude of designs, then you must master the double-dip technique. It would help if you started from regular flowers before ending up to the different clusters of petals. By doing so, you would be able to paint any girly design.
Spiderman Face Painting Design
It is an old design! But trust me, it is one of the most popular birthday party ideas that you must know. If you attend a birthday party, more than half of the present kids will ask you to draw Spiderman. Yes, some will ask you to draw other superheroes, but trust me, Spiderman is the most popular birthday party ideas among kids.
So what do you need to draw the best Spiderman design? Well, you must have global red with fantastic coverage that does not stain. Then, make thinner 'u' shaped lines in the kid's forehead and connect them with three teardrops. For a fantastic look, you need to round out the eye outlook. You can add chunky pink glitter to match with the girl's pink spider design.
One Stroke Roses Design
One stroke roses is a popular painting design that any face painter must know in 2019. It is a modern technique anyway. It was not popular in the last 20 years, but as the painting techniques keep changing, it has become one of the most valued design. It is a design that you must know especially if you are attending overcrowded parties. Reason being it is a time-saver, and therefore you can do several in a few minutes. You only need to do them perfectly, and your client's mind will be blown away.
Therefore, how can you perfectly draw one stroke design? You only need different painting colors as your clients will request different color paints. Then, start by painting roses that are yet to bloom. Finally, you will be able to paint roses at different blooming stages.
Rainbow Designs
Do you know that rainbow designs create an instant smile to kids? It would help if you did not forget that your ultimate goal is to make your clients say wow for face paints you do to them. If you have a kid who is undecided on the face paint to do, I would recommend you suggest rainbow paintings. Rainbow includes all colors which remind kids to smile.
If your clients ask a different design, just combine a simple rainbow to it. Trust me; you will start getting various requests for everything rainbow. Do you know that it is easy and fast to draw a rainbow and therefore you won't waste your time? Do a perfect rainbow design to your clients, and they will never feel cheated.
Butterfly Design
It is one of the painting design that most painters first learn. Well, I remember my tutor once told me that if I perfect painting a butterfly, I will be a hit. Yes, she wasn't wrong. Attend any occasion, and you will agree that more than half of the present kids have butterfly paintings. It is one of the most after sought design in 2019. You know, the possibilities of painting butterflies are endless. Perhaps it is the reason why it is most popular. Any design can be transformed into a butterfly. You can play with a butterfly design to modify it to various versions of beautiful insect.
Above are the five most popular painting techniques that you must know irrespective of whether you are a seasoned face painter or you are just starting. Following them, keenly will help you to meet the current high standards. Those are designs that we personally get asked for and therefore we are sure you will succeed if you muster them. You now know what you need to do to become pro in your own game.